Leading off our reports of FX trading volumes for October by leading Retail and Institutional eFX platforms, Forex ECN FastMatch data shows a 14% decline in activity from September, although September was a very strong month.
FX trading volumes at FastMatch averaged $18.0 billion daily in October, as compared to $20.9 billion in September. But we'd note again that September 2017 was FastMatch's second best month ever as far as trading volumes go, second only to a record $22.5 billion FastMatch reported in May 2017.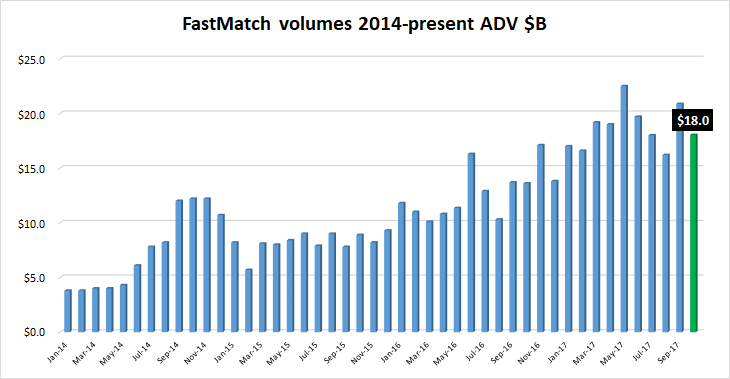 FastMatch's three owners, Global Brokerage Inc (NASDAQ:GLBR), Credit Suisse and BNY Mellon Corp, announced in late May that they are selling 90% of the company to Euronext NV (EPA:ENX) for $153 million. The transaction closed in mid August.
read more:https://www.leaprate.com/forex/institutional/fastmatch-reports-october-institutional-fx-trading-volumes-down-18-billion-adv/