GTX, the institutional FX arm of retail forex broker Gain Capital Holdings Inc (NYSE:GCAP), has reported that June trading volumes in its system decreased from May, on both a total and average daily trading volume basis.
GTX saw total trading volumes of $270.1 billion in June, or $12.3 billion ADV, versus $306.5 billion total / $13.3 billion ADV in May.
GTX saw record FX volumes of $339.0 billion total and $14.7 billion ADV in March.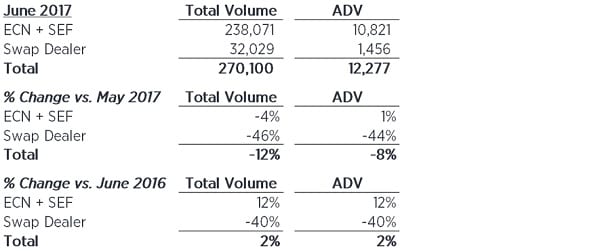 During June, GTX announced that it was opening a Zurich in stitutional FXoffice, headed by Antonio Fananas.
The data presented includes GTX's swap dealer business which provides "voice" agency execution services, representing about 20% of total volumes.
read more: https://www.leaprate.com/forex/institutional/gtx-sees-forex-trading-volumes-12-mom-june-2017-270-billion/